Providing Safe, Discreet Service So You Can Focus On Your Newborn!
Placental encapsulation involves ingesting the placenta after it has been steamed, dehydrated, ground, and placed into pills. Traditionally, the mother consumes this placenta pill in order to impart numerous health benefits. Most commonly, this pill is created and prepared shortly after the birth process, during a woman's menstrual period, or during menopause so that it can help counter some of the symptoms of menopause.
If you feel that placental encapsulation is right for you, our doulas can help you contact your healthcare provider to receive more information on the right procedure for your needs. We'll help you navigate the challenging world of local laws and hospital procedures that govern proper placenta encapsulation. Expectant mothers who have tried placenta encapsulation have reported tremendous benefits, including:
• Increased release of the hormone oxytocin, which helps the uterus return to normal size and encourages bonding with the infant
• Increase in CRH, a stress-reducing hormone
• Decrease in postpartum depression levels
• Restoration of iron levels in the blood
• Increase in milk production
New mothers may be concerned that after birth they won't have enough energy, won't produce enough breastmilk, or may even suffer from postpartum depression. Eating your placenta by way of a simple supplement capsule can help with all of that, even decreasing bleeding and speeding healing. We offer both in-home and in-office placenta encapsulation. Our placenta encapsulation services offer our clients the greatest flexibility of choice. In our experience, most choose not to have it processed at their homes, but the few who do are certainly glad to do it that way for added convenience. What's important is a woman's choice in the matter. After all, birth professionals all over the world advocate for women's choice – and they deserve to have that choice extend to their placenta encapsulation options as well.
Over 300 families served… and counting!
Placenta Encapsulation Preparation is available in the client's home or in the practitioner's office at a stainless steel prep station designated for encapsulation with disinfection, sterilization and a Certified Sterile Supervisor for onsite processing. Additional gifts include:
Beautiful Tree of Life Pendant
Umbilical Heart Keepsake
Booklet with dosage, storage, postpartum care tips, resources, and recipes!
Surprise gift for mom & baby
Standard Fee $250* includes pick-up & delivery in service area
*additional placenta services available
Interested in a contract? Fill out the form below and we'll get you a copy as soon as possible!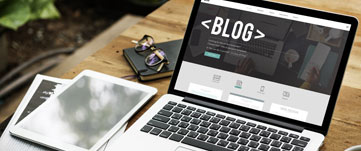 Reviews & Articles
http://placentabenefits.info/research.asp
Want to be a doula? Here is a resource to find training or other Worcester doulas or Boston Doulas.
The information on this page has not been evaluated by the Food and Drug Administration. The services offered by New Life Blessings are not clinical, pharmaceutical, or intended to diagnose or treat any condition. Families who choose to utilize the services on this page take full responsibility of their own health and for researching and using the remedies.