Birth reveals a great deal about us to ourselves. As professionals doulas, we've watched the power of the mind-body connection become more real and tangible than in any other area of the human experience. For this reason, we aim to bring calm to your environment by helping you understand that which you may be feeling, where you may be in your labor, and providing a strategy for endurance. 
With a 15-20 year gap of research to practice, it's imperative that families learn how to determine what the best evidence based practices for labor and birth are. We help make the process easier with tailored care and access to the amazing Evidence-Based Birth (R) eCourse which will prepare families with up-to-date research on evidence-based care in pregnancy, birth, and postpartum, and how to get it!
Every pregnancy is different for every woman and should be cared for as such.
The cascade of interventions in modern pregnancies can lead to 1 in 3 women having a surgical birth which may have been avoidable. 
It's difficult to remember all that's taught in childbirth classes, nor should you have to. Although we aren't medical professionals, we are knowledgeable in medical terminology, treatments, and normal physiological birth.
Studies have shown doula support can decrease unnecessary interventions and increase maternal satisfaction. We help begin communication, consider questions you may want to ask, and offer alternative methods to discuss with your birth team.
Our doulas meet with clients in the comfort of their home throughout their pregnancy. We learn about your desires for your birth experience and how we might best help. Doulas may also share prenatal, birth, and breastfeeding education. During labor, we offer techniques such as massage, counter pressure, acupressure, aromatherapy, rebozo, and movement to help you have a more comfortable labor, suggest positions for progress, and help women decide when is the best time to head to the hospital. We provide continuity of care from home to hospital and convert the medical setting to a homier environment. Our doulas can assist with feeding
Our professional birth doulas are highly responsive throughout your pregnancy and available 24/7 from 37 weeks pregnancy and the weeks following your birth, answering your questions often long before you receive a return call from your provider's office.
We are blessed to be chosen to support families in their journey. We are honored to witness strong women do amazing things. We love what we do and we want to help you too!
Studies have shown that having a doula as a member of the birth team decreases
MOST DESIRED Doula Package
1. ONLINE Client Portal packed with NEED TO KNOWS
$1250
2. Exclusive Evidence Based Birth® Essentials e-course for parents, a self-paced class where you'll learn the six steps of HOW to actually get evidence based care! This amazing class, valued at $149 is currently available to doula clients complimentary!
3. 1-2 prenatal visits where we will
Get to know each other, Discuss birth preferences & birth plans, Practice comfort measures for labor
4. Unlimited phone/email support
5. On-call 24/7 – 2 weeks before until birth
6. 16 hours Certified labor & postnatal support (additional hours at discounted rate of $40/hr and capped after additional 10 hours )
7. Certified Breastfeeding support
8. 1 Postpartum Visit
9. Local Resources & Access to Lending Library
 Choose Your Birth Package Starting at
$ 997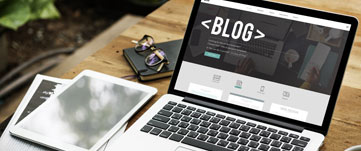 Articles & Blogs
Want to be a doula? Here is a resource to find training or other Worcester doulas or Boston Doulas.
Want to see our contract? Fill out the form below and we'll get you a copy just as soon as possible!